Academic Philosophy Events in the Netherlands
All events in academic philosophy
Concerning Maternity Part III: Ethics, Care and Subjectivity
7 May 2019 @ 09:00

-

17:30
The Concerning Maternity network at the University of Humanistic Studies welcomes you at this international conference on the 7th of May, where we will analyze and explore the lived experience of both pregnant and maternal subjectivity, as well as that of midwifery, in order to consider the question: what are pregnant and maternal subjectivities and how can maternity care attune to them adequately?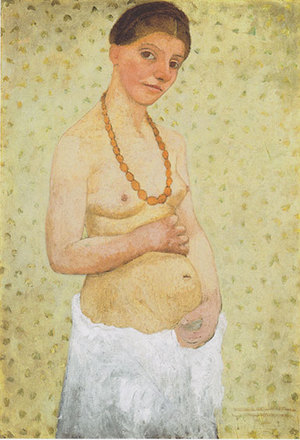 An increasing number of mothers and professionals in maternity care are advocating for Respectful Maternity Care, care that integrates the voices of pregnant and birthing people to be heard and taken into account. Pregnancy, giving birth and motherhood are unique and existentially transformative experiences, that can change the way one experiences oneself, one's body, one's relations to others, and to the world. Being relational in their core, pregnancy and maternity pose problems to the Western view on individuality as separate and demarcated, in both an ethical and an existential perspective.
In order for Respectful Maternity Care to become a common ground in practice, two things need to be investigated on a theoretical level: 1) the potential of a new ethical framework suited specifically for the relationality at stake in maternity care; and 2) the possibility of a philosophical conception of the pregnant and maternal subject who we claim to be at the center of 'woman-centered-care'. For who exactly is this person? What can we say about the subjectivity of carrying, birthing and taking care of a child?
Please join us to discuss these questions with writers, mothers, midwives, and academics in midwifery theory, philosophy, care-ethics, and psychosocial theory.
Speakers
Professor of Midwifery and midwife Mavis Kirkham
PhD-student and midwife Bahareh Goodarzi
Professor of Philosophy of Childbirth Stella Villarmea
Assistant Professor Care Ethics Inge van Nistelrooij
Professor of Psychosocial Theory Lisa Baraitser
Professor of Philosophy Jonna Bornemark
Writer Neske Beks
Midwife and writer Beatrijs Smulders
Chair
Rodante van der Waal (PhD student)
Booking fees
(whole day including lunch, coffee, tea and a drink) €25
Students/ Low budgets: €10
During the conference, there will be room for a limited number of visitors.
Please note the deadline for registering for this conference is the 1st of May.
About the OZSW event calendar
The OZSW event calendar lists academic philosophy events organized by/at Dutch universities, and is offered by the OZSW as a service to the research community. Please check the event in question – through their website or organizer – to find out if you could participate and whether registration is required. Obviously we carry no responsibility for non-OZSW events.